The wedding of Belva and Karl featured a beautiful morning-time wedding at the Carleen Bright Arboretum. As the owner of Georgio's Bridal, of course, Belva looked stunning in her Georgio's gown! Shauna with Weddings by Shauna planned the most beautiful details for this wedding and made Belva's vision come to life. Belva expressed such joyful appreciation for her friendors who made her special day a wonderful memory. Keep scrolling to see the details of this magical wedding day!
"Getting engaged and planning a wedding in the middle of a pandemic was definitively a challenge. Our original plan was to host in a Dallas hotel where I would not have to make those painful decisions of which Waco vendors I would choose. They are not only my peers but my friends. I wanted each of them there as a guest and not just a vendor. Then due to circumstances around covid and the unrest in Dallas at the time, we made the decision to keep it local."
-Belva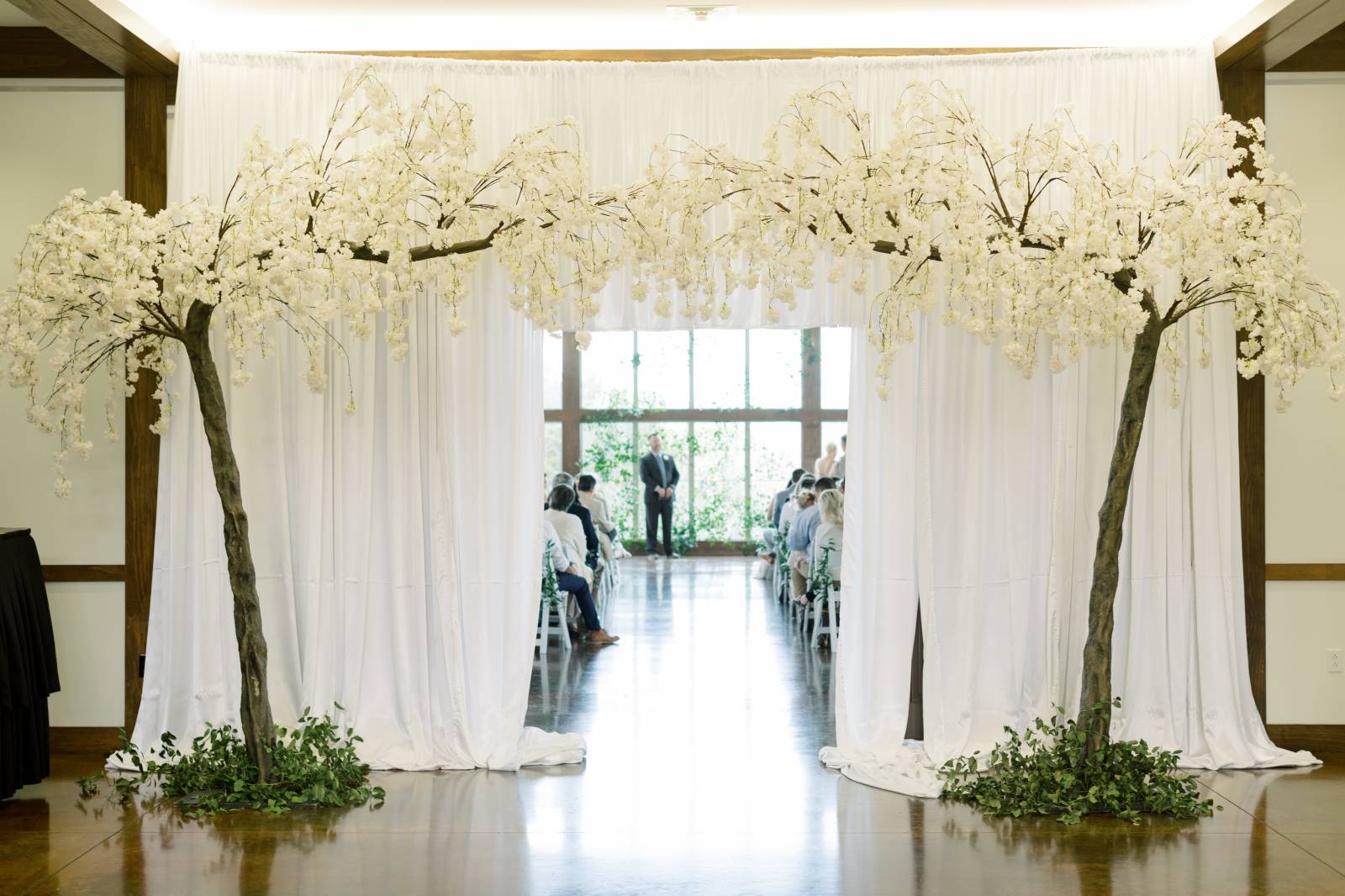 "Allison from Pendleys brought the room alive with the beautiful white trees. They were stunning to say the least. It made an awesome entrance into the ballroom."
-Belva
"I knew exactly what I wanted when I started planning.. a Sunday morning champagne brunch was a must. The Arboretum was the perfect setting. The grounds were beautiful and the large glass windows brought the outside in. Thank you Erin for making the process so easy."
-Belva
"My coordinator Shauna was the best pick for me. She knew my vision, carried it out, and kept everything running smoothly while keeping me calm through the whole process. From the entrance to the table setting, she layered and placed everything exactly like I imagined. I loved how she paid attention to details.. Everything was perfect.. thank you again, my friend."
-Belva
"Angie from Simply Delicious provided a fantastic cake of lemon with raspberry layers, topped with lemon icing surrounded by champagne flavored tea cakes."
-Belva
"Jennifer from Action Rental carried out my vision from the draping to the tables. They made the room look so soft and romantic. The whites and ivory were the perfect setting."
-Belva
"My gown of course had to be perfect, after all... I do own the shop. With my favorite designer and a twist of my own, it was easy to say Yes to the dress. Thanks to all my staff that worked with me through this whole process."
-Belva
"This was an incredible day, one of blending two families together and one that would not have been possible without so many of my vendor friends... Thank you all from the bottom of my heart."
-Belva