Based out of Belton, TX. Opened in 2013. BeYOUtiful Hair Salon provides award-winning wedding beauty services for soon-to-be newlyweds. Nory, the company owner, works alongside her skilled team of hair and makeup artists to create exquisite looks for her clients. They are truly dedicated to their craft and will strive to enhance your natural beauty for your big day. Besides receiving an array of renowned certifications throughout their career, they genuinely enjoy building their skills and honing their techniques. The BeYOUtiful team will work to secure your trust and comfort from the outset, allowing you to relax and unwind before your celebration.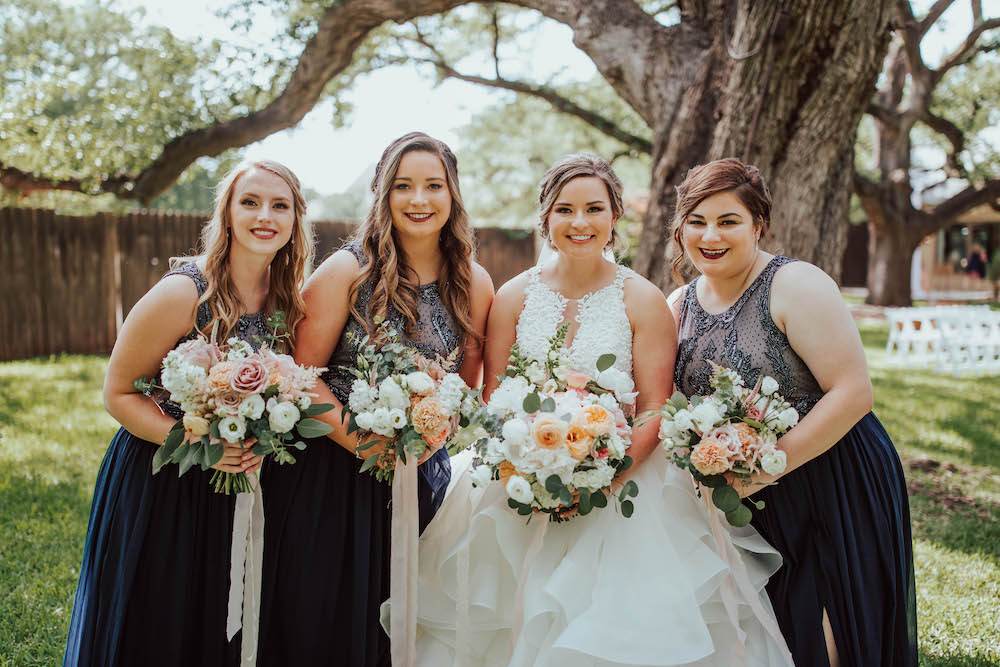 Photo: Taylor Nicole Photography
Photos: Bear Moose & Fox | Shelly Taylor Photography
"Be.You.Tiful Salon did an amazing job. They asked me what I wanted and did exactly that. I felt like a princess! My makeup stayed even after having our wedding cake shoved in my face! I felt absolutely beautiful and I highly recommend them." - Brooklyn
Photo: Lila Mae Weddings
Photos: Bear Moose & Fox | Shelly Taylor Photography
"Working with the professionals at Be.You.Tiful Salon made our wedding day that much more special. Becca perfectly fashioned my make-up to match my every expectation. When we completed my initial trial and on the day of the wedding, she was eager to take to my make-up inspiration and make it a reality. Not only was Becca helpful, but the entire staff at Be.You.Tiful Salon made my bridal party and I feel welcome and beautiful for the wedding." - Destiny
Photos: Neva Michelle Photography | Ashley Munn Photography
Phots: Shelly Taylor Photography
"Audri and Becca with Be.You.Tiful Salon made my bridesmaids and myself feel absolutely beautiful on my wedding day. They were so much fun to have around on the wedding day and were so quick getting us all ready. They used my natural curls but just enhanced them and make me feel beautiful." - Mackenzie
Photos: Jamey Laree Photography | Bear Moose & Fox
Photo: Shelly Taylor Photography
"Be.You.Tilful Salon does an amazing job! They traveled to my wedding venue to do my hair and makeup and a few of my bridesmaids as well. All the girls from the salon were very kind, talented and professional! They do exactly what you want and make you feel so beautiful! They fit any budget and I will definitely be going to them in the future for other occasions!"
-McKennah
Photos: Kayla Sellers Photography | Carmen J. Williams Photography
"The team at Be.You.Tilful Salon was so much fun to work with. They are so friendly and know how to make you feel special. They love to joke and play music while doing hair and makeup which sets a great tone for the day." - Morgan
Photos: Steph & Chris Photography | Bear Moose & Fox